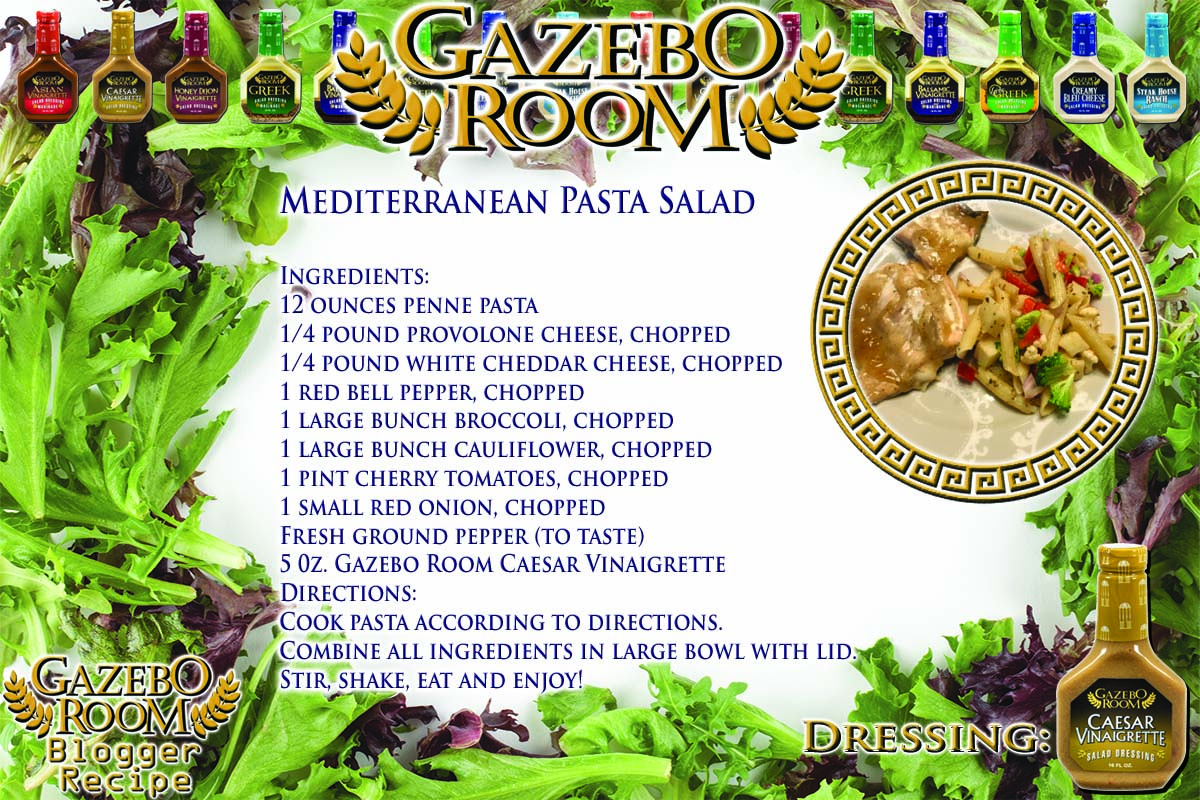 Gazebo Room Mediterranean Pasta Salad
Ingredients:
12 ounces penne pasta
1/4 pound provolone cheese, chopped
1/4 pound white cheddar cheese, chopped
1 red bell pepper, chopped
1 large bunch broccoli, chopped
1 large bunch cauliflower, chopped
1 pint cherry tomatoes, chopped
1 small red onion, chopped
Fresh ground pepper (to taste)
Gazebo Room Caesar Vinaigrette (to taste, I used about 1/4 to 1/3 of the bottle)
Directions:
Cook pasta according to directions.  I used the 3-minute cook San Giorgia Quick Cook Penne Rigate.
Combine all ingredients in large bowl with lid.
Stir, shake, eat and enjoy!
If you would like to hear more recipes, you can ask about different Gazebo Room Dressing flavors, courses, or ingredients, like chicken, pasta, Seafood, vegetarian and more, or say exit to leave the skill.