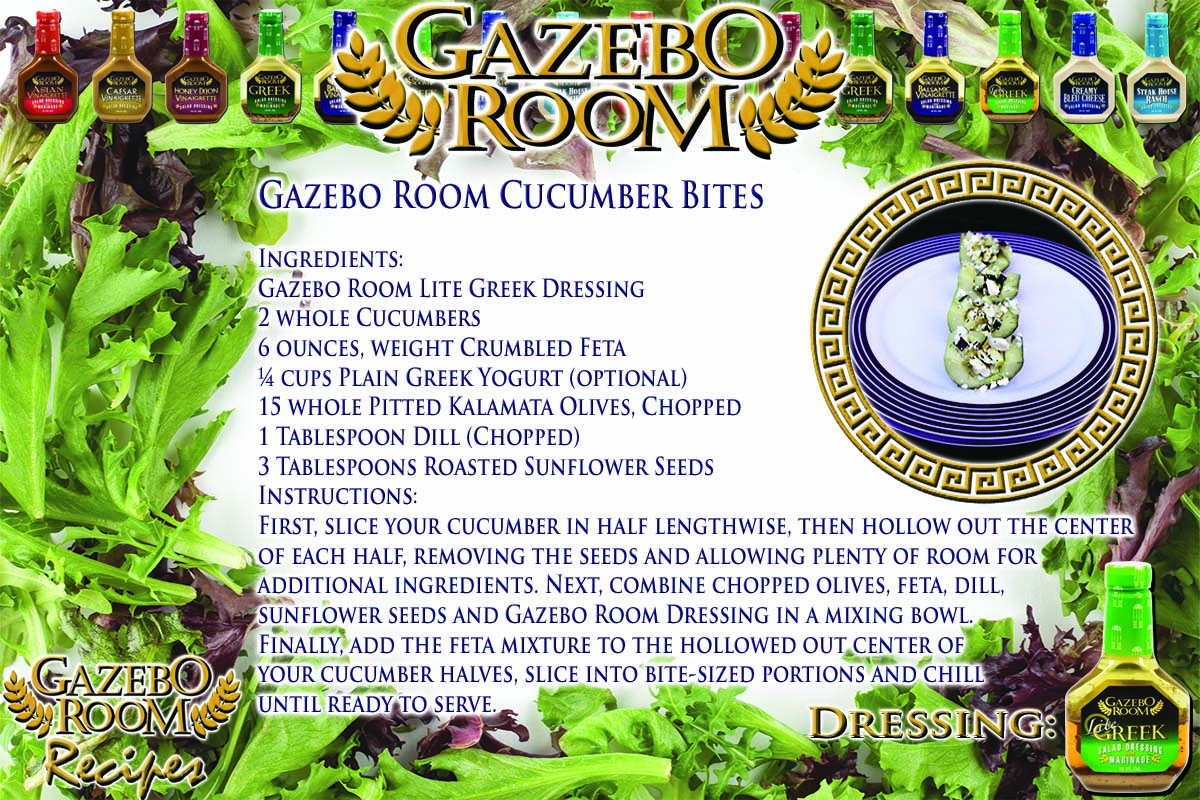 This simple recipe is perfect for those hot and humid summer days when you need a cool, refreshing snack to bring with you to the pool or the beach.
Total time: 10 min.
Ingredients:
Gazebo Room Lite Greek Dressing
2 whole Cucumbers
6 ounces, weight Crumbled Feta
¼ cups Plain Greek Yogurt (optional)
15 whole Pitted Kalamata Olives, Chopped
1 Tablespoon Dill (Chopped)
3 Tablespoons Roasted Sunflower Seeds
Instructions:
First, slice your cucumber in half lengthwise, then hollow out the center of each half, removing the seeds and allowing plenty of room for additional ingredients.
Next, combine chopped olives, feta, dill, sunflower seeds and Gazebo Room Dressing in a mixing bowl.
Finally, add the feta mixture to the hollowed out center of your cucumber halves, slice into bite-sized portions and chill until ready to serve. (Optional: use your favorite Greek yogurt as a topping or dipping sauce)
If you would like to hear more recipes, you can ask about different Gazebo Room Dressing flavors, courses, or ingredients, like chicken, pasta, Seafood, vegetarian and more, or say exit to leave the skill.